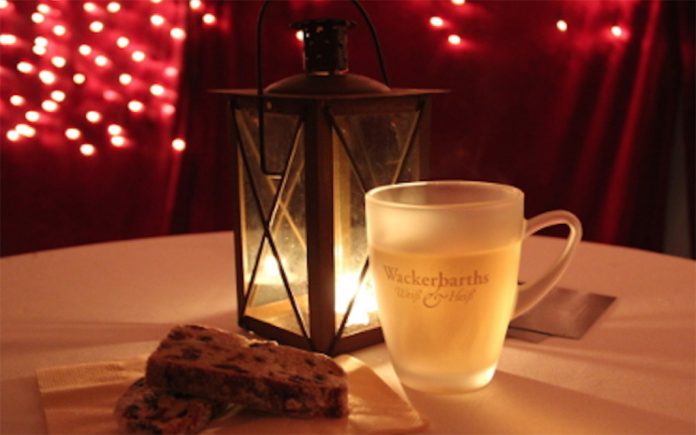 Pochází ze slavných vánočních trhů v Drážďaněch, ty první se tu konaly už v roce 1434. A vedle tradiční vánoční štoly je to právě bílý svařák, který patří k oblíbeným lákadlům.
Zatímco u nás je sladkou adventní klasikou červený svařák, tady je stejně populární ten bílý a mají na něj i speciální recepturu. Tuto vánoční specialitu nabízí na Štrýclmarktu u svého stánku vinařství Wackerbarth, právě ono své horké víno s názvem »Weiß & Heiß« připravuje dle originálního receptu z roku 1834, který byl mimochodem mimořádně chladný. Tehdy pobýval August Raugraf von Wackerbarth na svém barokním zámku, kam vinaři z okolí přinášeli na podzim své hrozny ke zpracování a víno pak zrálo ve zdejších sklepeních. Žízní tak hrabě rozhodně netrpěl, ale nyní hledal něco jiného – nápoj, který by člověka rozehřál.
Vraž do toho koření a vař
Přidal tedy k vínu šafrán, anýz a granátové jablko a pak ještě dostal spásnou myšlenku a tekutinu zahřál. A tak si připravil bílé svařené víno, které se v Sasku o vánocích a v zimě s oblibou pije dodnes.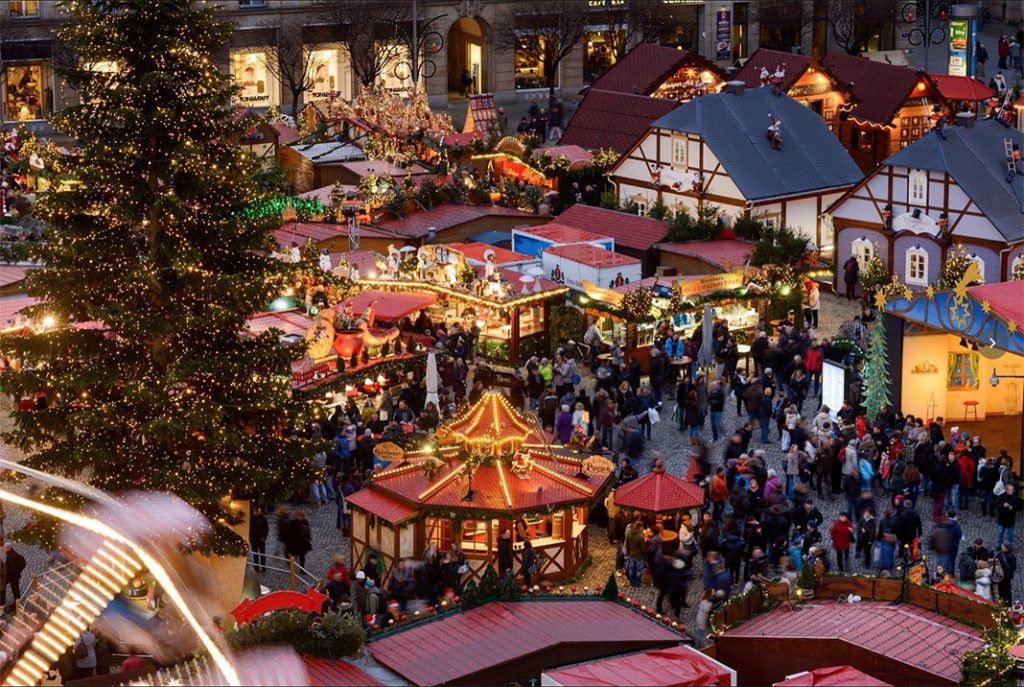 Saské vinařství Wackerbarth je dnes známé zejména svou ruční výrobou sektu kvašením v láhvích a je dokonce druhou nejstarší sektovou manufakturou v Německu. Svou horkou vánoční specialitu nabízí vinařství i během zimní prohlídky zámku Wackerbarth u Drážďan, ovšem nejlépe chutná samozřejmě na vánočních trzích. A ty drážďanské mají i další "nej". Například největší vánoční pyramidu světa. Vypadá jako obří zvětšenina našeho andělského zvonění – znáte to: postavíte na stůl, dole čtyři svíčky, nahoře vrtulky, točí se to a cinká. Tahle pyramida na Štrýclmarktu, což je největší a nejstarší drážďanský trh na Starém tržišti, měří přes 14 metrů a drží rekord i v Guinessově knize. Symbolem trhu je slavná drážďanská štola (Strietzel aneb štrýcl). A kromě toho, že je děsně dobrá a plná rozinek, umí ji tu i pořádně velikou, s každým novým rokem totiž o milimetr povyroste.